June was a busy month, a steady stream of guests, a forest fire, and the Viseu carnival. The weather has been great throughout the month and we have been enjoying the pool.
The fire started about half a mile away one afternoon, and before long the helicopter came over, it made multiple trips to a water source. In all it was working for about two hours. Happily it did not spread, and we did not see any flames. Since then we have had two more small fires to the north of the village.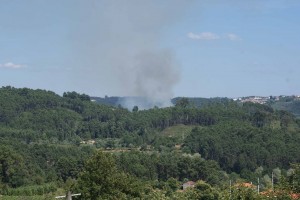 On the 24th June it was Viseu carnival, the floats seem to get better each year.