The time is just flying past. We currently have the borehole man here drilling further holes for the Geo-thermal heating. The builders are working on a lot of the detail work, such as the stairs to the top floor.The painters are here today doing our kichen ceiling, and the carpenters are building the main window in the top floor apartment.
We spent the morning with some of our neighbors helping with their potato crop, they harvested 100 x 20 kilo sacks and there are more to come!
We were told yesterday that we should be finished by the end of August, so with luck we will begin to take guests in September.
The top floor window taking shape.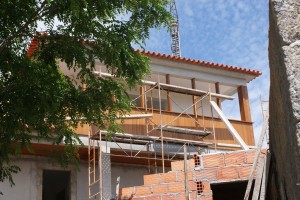 The refurbished railings.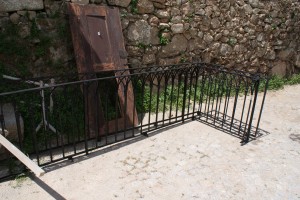 Stairs to the top floor.