A couple of glorious weeks, warm and sunny, back to watering the garden daily.
The builders have now been here just over a year, and we are on the home straight!
This morning the electrician is in the Adega fitting fuses, the tiler is finishing off the top floor, and the builders are working on the poolhouse and other small jobs.
The pool house before work started.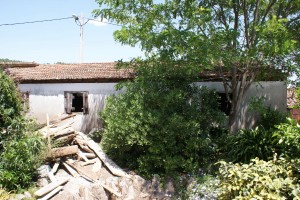 The new pool house.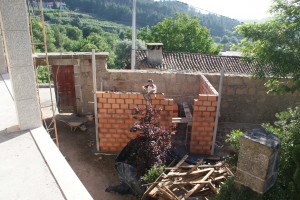 A bathroom ready for final grouting.