The tiler has now been here for nearly a week and the result is three bathrooms tiled, but not yet grouted. In total there are eleven to do, so he will be here for a while yet!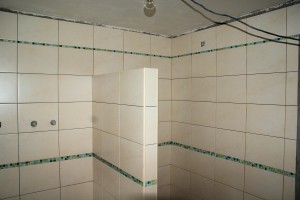 This is the shower-room in the Adega one bedroom apartment.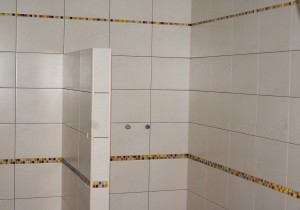 One of the shower-rooms in the two bedroom Adega apartment.
Today we went with a friend to the coast at Aveiro, she took this picture of the storks on the way home.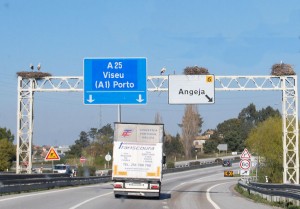 Tiled – but not yet grouted