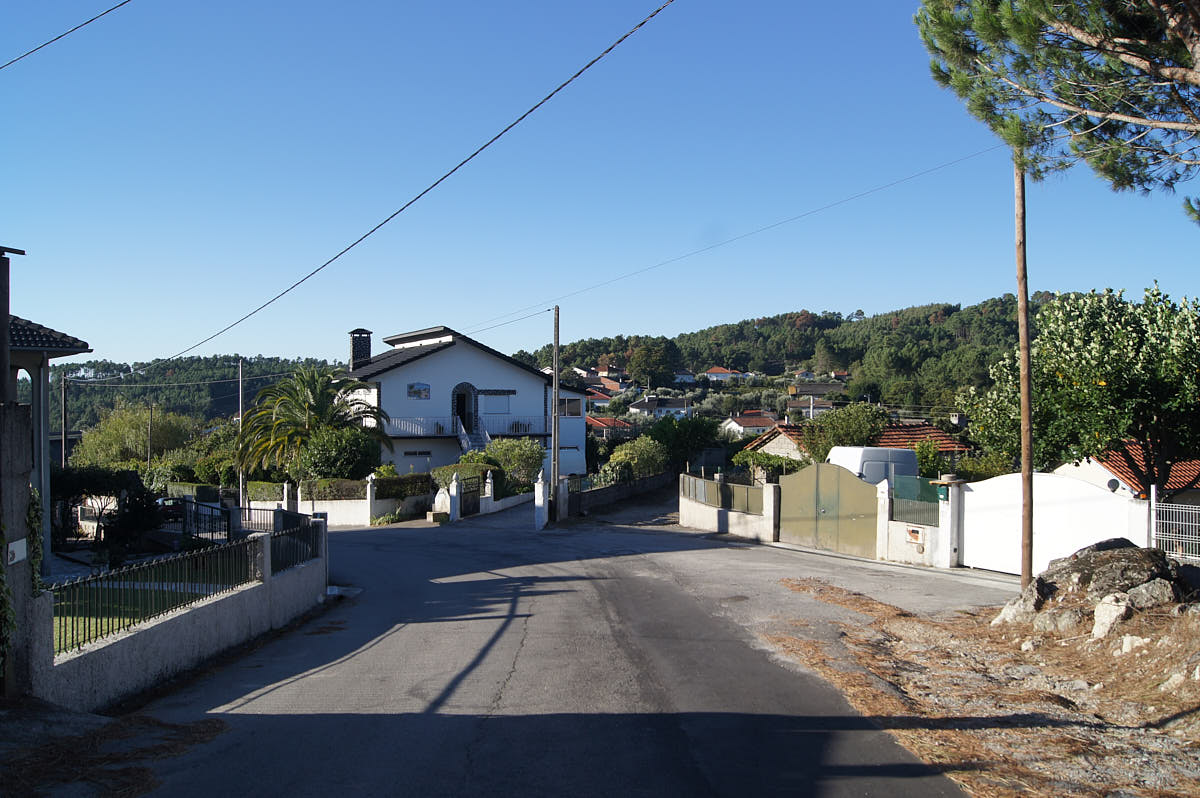 Situated about 7 miles North-East of the city of Viseu, Guimaraes is a small village in the postal district of Sao Pedro de France. This area of Central Portugal is relatively unspoilt and the population density is not high. The Quinta is situated on a no through road, so there is no passing traffic other than the occasional tractor.
There is a mix of new and old houses in the village, many are slowly crumbling away, and some have been for sale for the last 10 years. New houses are usually built by people who are working abroad, they return during August, and use the house as a holiday home. When they retire, they have a ready made home if they wish to return. There are many opportunities to walk around the local area, although detailed maps are sadly lacking.  
The nearest shops are in Viseu a 20 minute drive away, so guests are encouraged to visit the Mini Preco, before they arrive for their first night.
40-41 51 91N    7-48 18 74W
[codepeople-post-map]40-41 51 91N 7-48 18 74W