At long last the weather has broken, we are beginning to get dry days and warm sunshine. The good weather means that our neighbours can start planting in earnest, the picture shows next door's onions.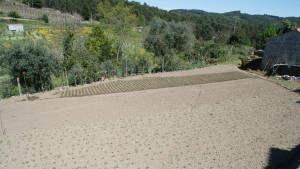 Although we have not managed to get any weeding done in the main garden, we did get the car park weeded before our first guests came last week. For the first time ever we have had to put the heating on for them.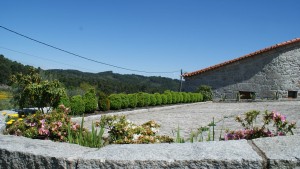 The building next door continues to grow and a couple of pictures follow.