I have said before that our first couple of winters alternated between a few wet days, and then bright warm days. That seems to be happening again this year, however the clear nights have been really cold. We have had mainly sunny and warm days since Christmas, with a couple of wet days this week to be followed by a very cold spell, according to the forecast. It was mid January before we could see any snow on the mountains.
Meanwhile the land across the road is being developed and work has started. The land has been leveled, and the wall raised opposite Adega do Branco, one of our one bedroom apartments. We are told that the actual building work will start in September/October, this should mean that our visitors are unlikely to be disturbed..
Last Autumn we had a lot a problems with birds fouling around the pool and barbecue area, after having feasted on elderberrys from one of our neighbors trees. Thank goodness they have now removed it.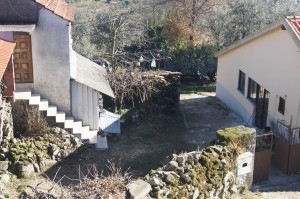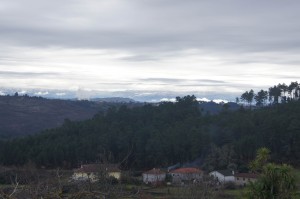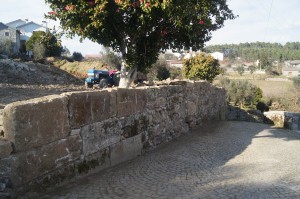 Winter at Quinta Sao Domingos